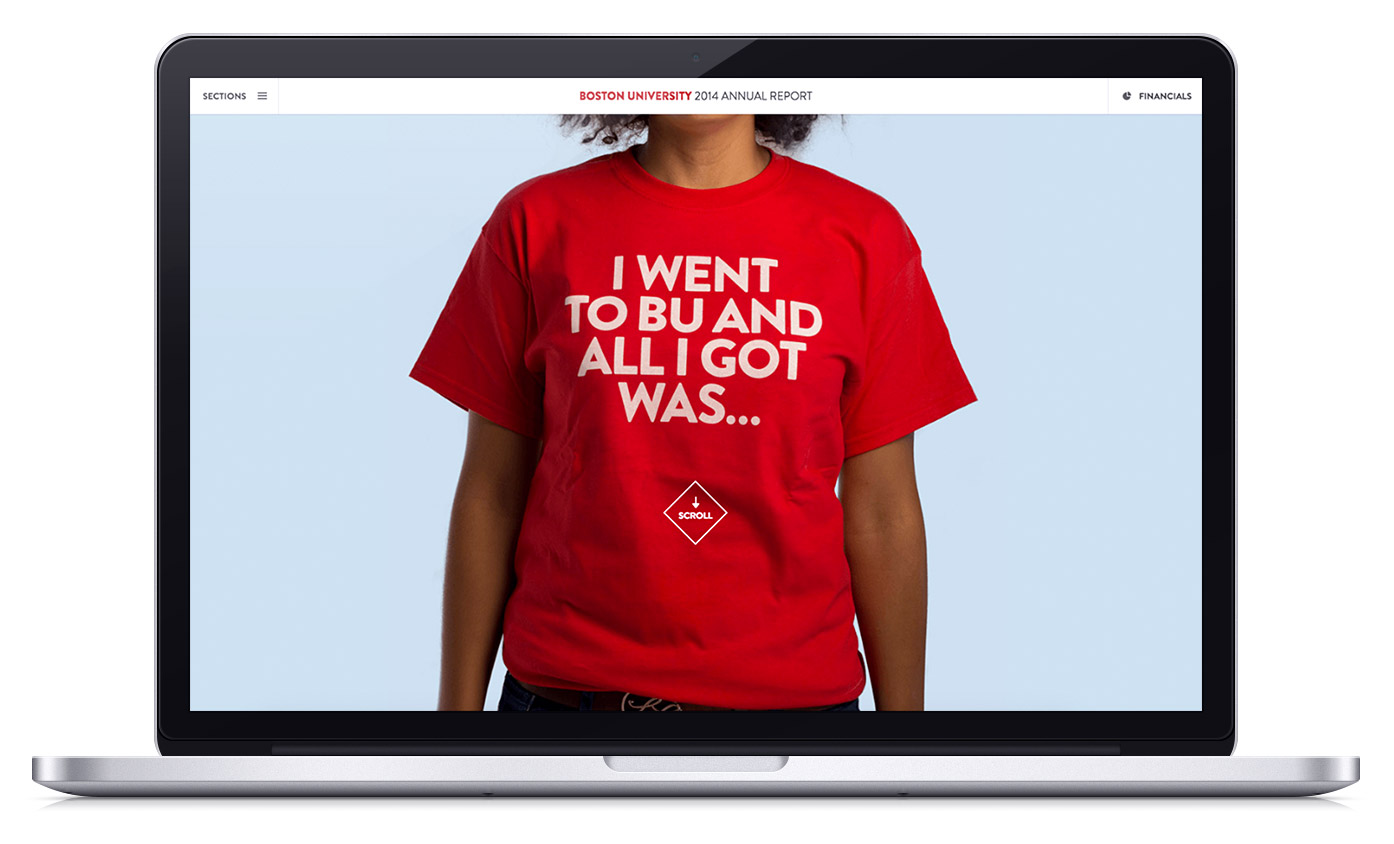 Annual Report, Web Design, Animation
Boston University Annual Report 2014
The annual report is a large project for the team and many people are involved. For the 2014 year's report, I had the pleasure and challenge of collaborating with the designer of the print version: Lee Caulfield. Lee and his collegues had established the overall concept and use of the t-shirt photos for that year's design. Each t-shirt is the entry into a story about the financial invest needed to support the high caliber education students receive at Boston University.
"

Every dollar we spend creates value.

"
The annual report was designed with animation and a deconstructed narrative that guides readers through each story quite literally by animating arrows and paths to each block of content on the page. The reader is taken on a journey through that story and at the end is then pushed to the next story in the report so that they may continue to explore.
For all of this to come together and function correctly required some challenging animation and front-end development, especially for a design that is also responsive and had to work on older web browsers.
The design and the powerful content was very well received by the audience and the team earned several awards for both the print and web versions of the the 2014 annual report.
Responsibilities
Design of the web version of the Annual Report
Expanded the design based on the amazing print version concept created by Lee Caulfield
Animation
Development of all HTML, CSS, & Javascript interactions/animations
Collaborated with print team, photo team, video team, writers, and others who helped create all of the content needed for this project
Awards
Launched
December 2014